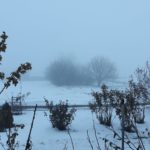 Winter is in full force in
Rebricea
. As opposed to last winter, the farm has not been spared this one from a large snowfall, even if the temperature has not been as low, going down to only -15 ° C. During the winter months, we cannot help but think about those who live in remote villages, far from others where they are isolated for days within the four walls of their mud houses under a tin roof with little to cover themselves with and even less to eat. Those who suffer most in these conditions are the many children; not to mention that they cannot even go to school regularly.
For the children on the farm, these memories are fading. In the warmth of the farm that has every convenience, they are more and more aware of the grace they have received. To be taken away from the poverty and the effect it had on their young lives, is a reason to be thankful daily. Their understanding is touching, especially in their prayers to God for 'the poor children in Pădureni', the village that they come from. Among these children are probably friends that they once played with; maybe the only happy memories that they have amongst their many sad ones.
To see the progress the children have made encourages us greatly. They are getting better every day and helping the Stroi's with daily jobs on the farm. When it is freezing outside, they can watch cartoons projected onto the wall of the living room. When it stops snowing and it is sunny, they can have fun sledding on the slopes around the farm, with inevitable falls on the soft snow.
Like all children of their age, how things are going at school is the litmus test to understand where they are in making up for lost time and what the difficulties and problems are that they have to face.
Luigi is very busy and he is working towards passing grades at school. Of course there are still many gaps but what is most rewarding for us is to see his desire, his commitment and his effort in behaving well (both at home and school). Unfortunately, again he has had problems with peers at school but this time it was not his fault. The discrimination towards Luigi (and even his siblings) and the bullying phenomenon continues. We have taken a very clear stance towards those who are not adequately watching over these children and we will continue to fight for their protection and assimilation with others.
Luiza stands out in her understanding of English…perhaps thanks to the visits of foreign volunteers to the farm. She still needs to improve in some subjects but she is clearly passing.
Lorena is our little studious one. With not much effort, (she is the slyest) she is successful. Her grades are very good in all subjects. We are very proud of her. Denis is choosey in what he likes to study: but incredibly, he loves math! He likes reading a little less but he's a good boy that has a good future as a student..not only for his acrobatic abilities!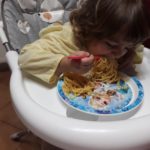 A few words about Ionela (Bitta) and Patricia. Obviously their job is the easiest because they just need to play, draw, build with Lego and grow up! Patricia recently came to Italy with Mihaela to represent Bethesda at a missionary conference in Bologna. She is a sweet child who likes to sing, count (in Romanian and English) and she likes to talk a lot! Ionela is our little character. She is always sweet and, with her little voice, is a character wherever she goes. Her teachers are still trying to figure out her slowness in understanding and in completing work in general. She is even a slow eater! They think that maybe she had a problem during birth or that she did not receive enough food or sufficient care during her first few years of life or worse yet, when her mother was pregnant with her. We are sure that God will intervene in her life and help her to make up everything. If it is necessary, we will provide care with specialists. During the trip in Italy in January, Mihaela bought parmesan cheese in order to make carbonara pasta for the children: their favorite dish! For all of our followers, we made a calendar where it in possible to see the children's birthdays, in addition to seeing their smiling faces.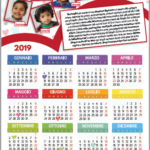 You may download it for free by clicking on the picture, hang it up in your home and pray for these children!