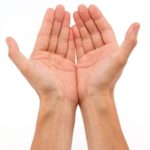 "Bethesda – Love your neighbour"
is a Christian non-profit organisation established to help, materially and spiritually, the poorest and most needy people that God places in our path. We want to do this through the Gospel's message of salvation, which pushes every Christian to show love for their neighbour. The name
Bethesda,
from the Aramaic
"House of Grace or Mercy",
captures this vision perfectly.
Through the commandment to help our neighbour and love them as we love ourselves, we want to bring the Good News to those in disadvantaged situations. For those who are part of Bethesda, doing good is not just an option, but a specific call.
"For all the law is fulfilled in one word, even in this; Thou shalt love thy neighbour as thyself". Galatians 5:14
"For ye have the poor with you always, and whensoever ye will ye may do them good…". Mark 14:7
Obeying these commandments and helping those living in poverty, especially when it comes to abandoned children, women, the elderly and the sick, makes us extremely happy and proud to be working in the Lord's vineyard.
"The wicked borroweth, and payeth not again: but the righteous sheweth mercy, and giveth". Psalm 37:21
" but the righteous giveth and spareth not". Proverbs 21:26
If you think this is your call too, and you want to know more about what we do, please contact us.
God bless!