Who we are, and why Bethesda
Claudio, Davide, Giacomo, Luca, Max, Paolo and Orazio are born-again Christians, and members of the non-profit organisation
Bethesda – Love your neighbour
God had them meet several years ago, and as they grew spiritually through studying His word, they realised that for every Christian, missionary work isn't an option but a commandment! It's often difficult to do missionary work on top of secular work, but they know that God can take what little time they have to give and use it amazingly for His purposes.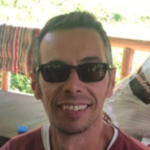 I live in the province of Milan, have three daughters and train athletes for a living; in the past, I was in advertising. I decided to join Bethesda because I felt the need to commit myself to God exactly as the Bible says in Galatians 6:2: "Bear ye one another's burdens, and so fulfil the law of Christ". I realised only later that this is the only work that really fulfills me!
---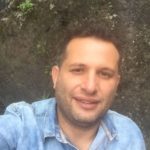 I live in Catania, am married and have two children. I'm a store manager for a well-known Italian toy company. I've wanted to be part of this amazing project for some time, ever since my colleague and brother in Christ Luca told me about it. He spoke about the activities and needs of the mission with so much passion, already knowing that I wanted to be part of it despite the difficulty of the distance between us. But God has always put me in places to help others, and this is something I've always wanted to do, always only relying on His help. The trigger for joining Bethesda was the children, who can understand that better than a father! The idea of doing something in God's name and helping those who have nothing, helping them to know Christ, makes me happy and reassures me when I feel like I'm missing something in my spiritual and community life.
---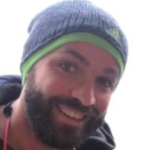 Born in Verona, I now live in Switzerland, where I work as a product manager for a well-known clothing company. I honestly don't know why I joined Bethesda, I just know that it was a "thing" coming from within, and I'm sure that this "thing" was God's call. Thanks to the mission we've seen miracles, with people coming to Christ and people's lives being transformed, including my own, and for this I thank the great God who's been at work in my life… first of all for saving me! "For the gifts and calling of God are without repentance". Romans 11:29
---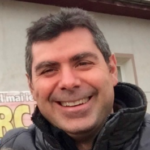 I live on the outskirts of Milan, am originally from Umbria and work in HR for a well-known Italian toy company. If it had been down to me, I would never have chosen to serve God through Bethesda, especially in Romania, but this verse made me change my mind: "But what think ye? A certain man had two sons; and he came to the first, and said, Son, go work today in my vineyard. He answered and said, I will not: but afterward he repented, and went." Matthew 21:28-29
---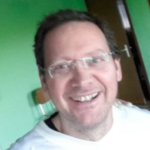 I'm married and have two children, live on the outskirts of Milan and am also originally from Umbria. I work as a local police officer. What prompted me to join Bethesda was the lasting impression I got of the enormous needs of these children, not only material but also emotional needs. So when the previous organisation was about to close and everything lost, we prayed, and God responded by calling us to continue His work, so that what had been started years ago wouldn't be lost.
---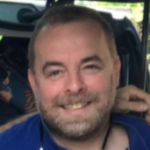 I'm married and live in Switzerland, although I'm originally from Verona. I take care of production for a well-known clothing company. What prompted me to join
Bethesda
was a love for those who have least. It seemed right to share at least a part of the gifts God's given me in abundance with those who are in extreme need.
"For by grace are ye saved through faith; and that not of yourselves: it is the gift of God: not of works, lest any man should boast. For we are his workmanship, created in Christ Jesus unto good works, which God hath before ordained that we should walk in them."
Ephesians 2:8-10
---
Born in Germany but raised in Puglia, I live in the province of Milan. I'm married and have a little girl, and deal with the IT systems of an advertising agency in my daily life. Having helped, even if it was with little conviction at the time, those who'd started working among the poor people of Romania-Moldova more than 20 years ago, I saw and felt the poverty and it weighed heavily on my heart. It made me realise that God was calling me to love by dedicating my time and resources, and doing the works that He'd prepared for me to do. So when God introduced me to Bethesda, I couldn't say no and I made Him a sacred promise. "It is a snare to the man who devoureth that which is holy, and after vows to make enquiry". Proverbs 20:25
---
Weekly meetings and partner churches
Every week, we meet at one of our homes to study the Bible together, to pray and to sing praises to our Lord Jesus Christ, together with our families as well as others who regularly come. We're supported in our work by the churches we attend; those of Rozzano ("Chiesa Veritas" and "International Church of Milan") and "La Via" in Cerea (VR).