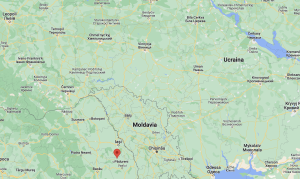 Yesterday morning we all woke-up dismayed and heartbroken for what is happening in Ukraine. While not commenting the reasons of this war, which are always wrong, we would like to share an urgent request from our collaborators in Romania, the Stroi family.
As predictable, the effects of the war have fallen on those who have nothing to do with it: the civilians.
Romania is located on the north border of Ukraine where long queues of refugees, trying to escape the horrors of war and death, have begun to form.
These people have left everything behind in the hope of saving their lives. It's a fact that several families will need accommodations and first aid.
The romanian evangelical church reacted immediately by offering solidarity and facilities able to satisfy such needs.
We too have been invited to contribute by providing suitable spaces for a couple of families at the Chedes Agape Farm of Rebricea.
Obviously, this call to action will not go unnoticed and together with the Stroi family we have promised our full support to whom will arrive at the farm.
We'll definitely be joining the Rumanian evangelical church in this mission, which includes supporting small local realities who have offered their (few) resources as a heartfelt contribution to this emergency.
The LORD will also be a stronghold for the oppressed, A stronghold in times of trouble
Psalm 9:9
For this purpose, Bethesda opens a fundraiser account to collect donations:
Wire transfer details
Bethesda Onlus – Ama il tuo prossimo
IBAN*: IT44K0200801636000103772416
SWIFT: UNCRITM1OU3
Cause: Ucraina
We ask you to pray and to open your heart to those living in distress and terror. We ask you also to pray for the Stroi family who will be actively involved in aiding those living in distress and terror.
May God bless you all!